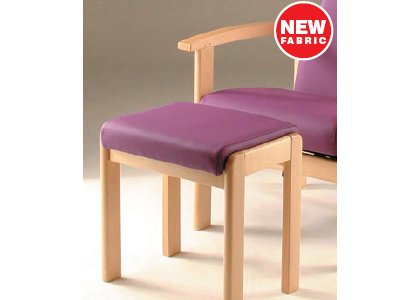 If you are living with someone who is suffering from a debilitating illness that prevents him from moving freely, or perhaps someone who has had a heart attack and is semi-paralyze then you may have a use for the Apollo Drop Arm Chair.
This home medical equipment is made of waterproof and anti-microbial fabric so it is easy to use and clean.  It is ergonomically shaped and comes with a fixed  height or adjustable legs depending on your preference.
To allow for easy transfer from one chair to another or from chair to bed, the Apollo chair is outfitted with a drop-down side arms.   Plus, you can order a matching Apollo footstool.