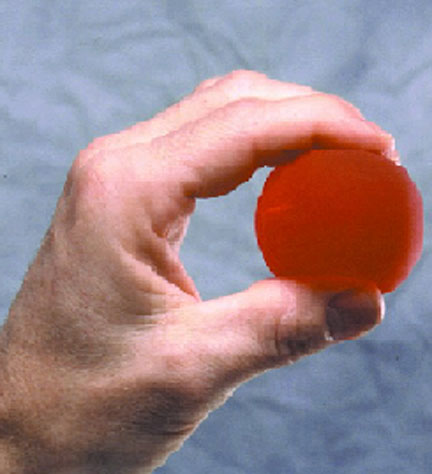 It's a new year but after the holidays, everyone is definitely going back to their old busy lives characterized by stress.  Office work, family problems, home management—all of these, and more, cause stress.  If you are always stressed out for any reason at all then carrying this teeny weeny home medical equipment with you even in the office might help. 
Stress relief comes in the smallest form with Hygenic's Thera Band Hand exercisers.  This health and sanity saver is shaped like a ball and it fits in the palm of your hand.  It's really like a kid's toy but it can help you exercise your muscles and get rid of stress and tension.
The day to day activities expose just about anyone to so much stress endangering one's health.  Stress can be a source of too much toxins for the body which can result to serious conditions.  A lot of illnesses are caused by stress so everyone needs a stress buster like this hand exercise.
By using these stress balls, you develop a stronger grip, increase your dexterity and pave the way for a more stable wrist.  It comes in two strengths which is color coded–pink for soft strength and blue for a firmer grip.  The whole package carries with it different sets of exercises you can do with the Thera Band hand exercisers.
Need I say that it is recommended by the American Physical Therapy Association?