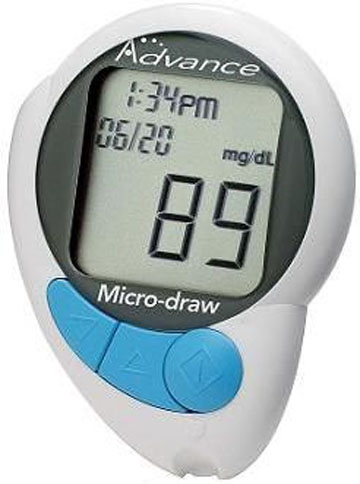 Diabetes is a serious illness but it is manageable.  How you live your life now that you know you have Diabetes will determine not only your lifespan but also the quality of life you will have.  Using a home medical equipment like the Advance Micro-Draw Blood Glucose Monitoring System will help you manage your Diabetes efficiently.
This home medical equipment boasts of a memory that can store 250 Glucose test results so you can easily monitor your glucose results over a period of time.  You can even download the results in your laptop or PC which means better health management. It also requires a small sample only which means less pain and discomfort for you. 
This equipment is very easy to use and you can get the results in 15 seconds.  Compare that with going to your doctor or clinic  you need to check your glucose level which is definitely time consuming.  With a home glucose monitoring system, you can monitor your glucose level anytime, anywhere.