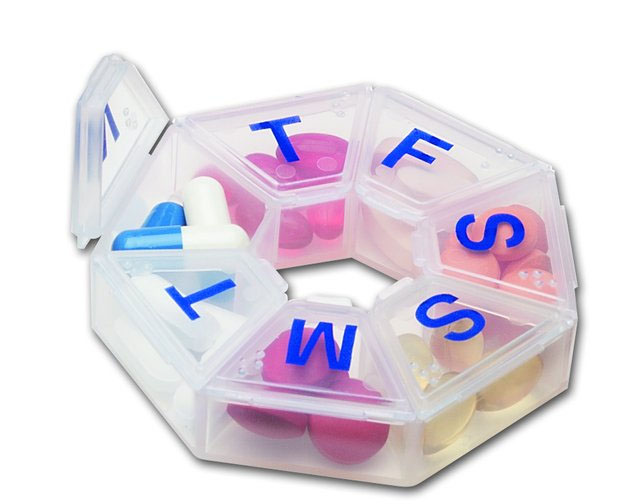 It's time to take your medication but you are still dazed, trying to figure out where you last saw them.  Finally, you got tired of looking around and decided to double the next dosage.  Sounds familiar? 
If you do this every time you have to take your medication then maybe it's time to get a home medication equipment that can help organize your pills. The Invacare Medication Organizer will help you do just that.  Here are some other reasons why you need a pill organizer: 
1. To help you "not" miss out on your medication at the time you have to take them in-say goodbye to spending time looking all over the house for your pills 
2. To help you remember what day you are supposed to take the medication-this medication organizer has seven compartments each with the initial of the day of the week.  It also has Braille lettering, makes it very useful for the blind 
3. Help you take all your medication-if you have to take in 2 or more pills at one time then just put them all in one compartment and you're set 
4. Avoid panic-patients especially those suffering from high blood pressure can do away with panic feelings when their medications get lost. Place the organizer on top of the refrigerator or anywhere convenient to you 
5. Organize!-so what can a medication organizer do but help you organize yourself, your medication, your life and your health—although not necessarily in that order.