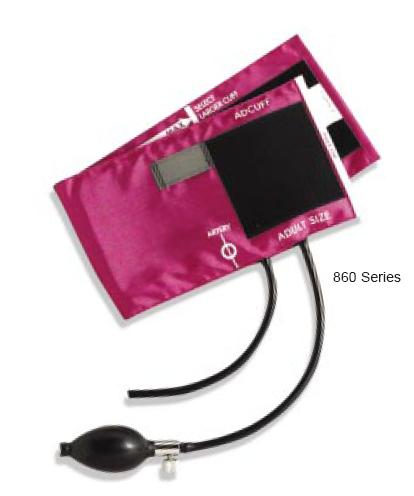 Those using the manual blood pressure monitor either for personal use or for clinic or hospital use can make their blood pressure monitoring instruments more efficient by changing the pads and other parts when they have become worn out due to constant use.
The ADCUFF Inflation System is a replacement product for manual blood pressure monitors otherwise known as mercurial blood pressure monitor.  This home medical equipment includes an adjustable nylon cuff, latex inflation bladder as well as the Adlow bulb and valve and Luer connector.
Both home users and health professionals will benefit from this carefully designed medical accessory.  It's quality is  guaranteed as every ADC factory item undergoes quality inspection and strict ADC standards.