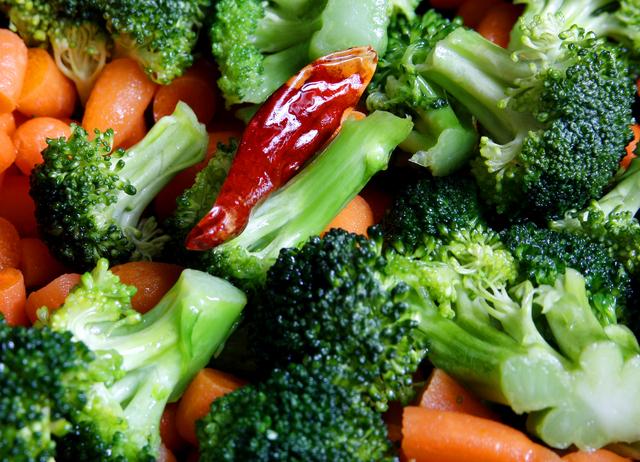 Coumadin, a blood thinner, prevents blood clots by blocking the clotting action of vitamin K. Consuming too much vitamin K, like in broccoli, can interfere with the effects of the medication. But foods high in vitamin K are some of the healthiest foods you can eat. In addition to vitamin K, foods like broccoli and kale contain important cancer-fighting compounds along with lots of fiber and vitamin A.
There is a way for you to get all the health benefits of these foods without inferring with your blood-thinning medication, but you'll have to do it under the supervision of you doctor.
With blood-thinners, it's critical to get the dosage right. Too much medication and you are at risk of uncontrolled bleeding; too little, and you are at risk of a blood clot. Your doctor calibrates your dosage with a blood test that measures how long it takes for your blood to form a clot.
Getting all the health benefits of broccoli and other vitamin K-rich foods without messing up your medicine will take a little effort from both you and your doctor.
Once you get the OK from your doctor (don't skip this step!), you will need to be sure that you get about the same amount of vitamin K from your diet every day. The easiest thing might be to plan to eat one serving (but only one) of a vitamin K-rich vegetable every day.
Your doctor's job will be to test your blood-clotting time and adjust your blood thinners to work with the amount of vitamin K in your diet.