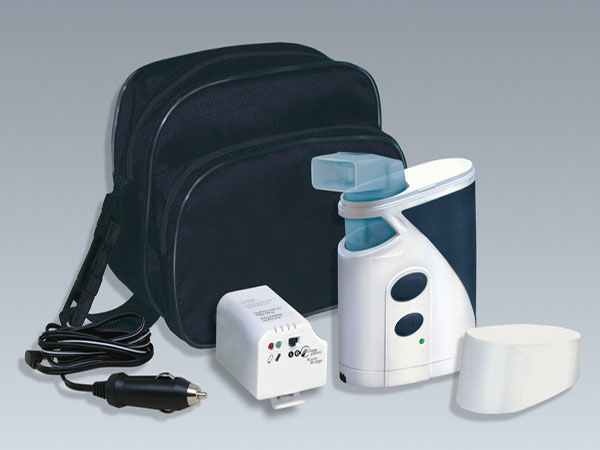 A handy nebulizer like this handheld portable nebulizer will make medication time easier and fuss-free.  Most nebulizers tie you up to the wall socket but not anymore.  There are various brand choices when it comes to a portable nebulizer like the Omron, TransNeb or Ultrasonic.
This home medical equipment allows you or your children to get better home healthcare even outside your home!  You can carry it anywhere so you can lead a quality life and not limited to just the four-walls of your home.  It has a battery and car charger so you can place one in the car in case anyone gets an asthma attack on the way to school or right after a school game.
Most nebulizers have ear-splitting sound that irritates but this one has a low-noise level and is lubrication-free. It does not take a lot of space as it measures 4.8 inches tall and 3.375 inches wide.  There is even a compartment which allows you to easily hide the cord and other accessories.