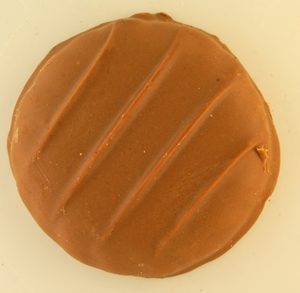 Although LA weight loss is said to be a diet, it is really more of a lifestyle change according to the followers of the plan.
LA Weight Loss is the fastest growing center-based weight loss program in North America.
The LA weight loss recipes look delightfully like regular food. The plan states that balance is key to losing weight and developing new healthy eating habits, for a lifetime. It requires balanced meal plans consisting of protein, starches, fats, fruits, and snacks.
Even though the plan states that it is a healthy way of eating, always check with your doctor.
One of the LA weight loss recipes for a desert is as follows:
Cupboard Cookies
1 cup peanut butter (I use reduced fat and they come out great)
1 cup Splenda for Baking
1 egg
1 tsp vanilla
Combine all ingredients well.
Roll into balls about the size of a walnut. Press down slightly with
a fork.
Bake at 350 for 12 minutes (check after @ 8 minutes tho, ovens vary)
Makes 24 cookies.
Serving size: 2 cookies
LA Exchange: 1/2 protein
Another of the LA weight loss recipes for a main dish is as follows:
Diet Coke Sloppy Joes
Ingredients:
1 ½- 2 ¼ lbs extra lean ground sirloin, size according to plan
1 medium onion, chopped
1 ½ Tbsp all-purpose flour
1 cup diet Coke
2/3 cup ketchup, no added salt
2 Tbsp vinegar
1 Tbsp Worcestershire sauce
2 tsp dry mustard
Preparation:
Brown lean beef and onion in a large skillet. Drain excess fat.
Stir in remaining ingredients as listed. Mix well. Cover and simmer for 30 minutes.
Makes: 6 servings
Serving size: 1/6 recipe
LA Exchange: 1 Protein, 1 Vegetable, 1 Condiment