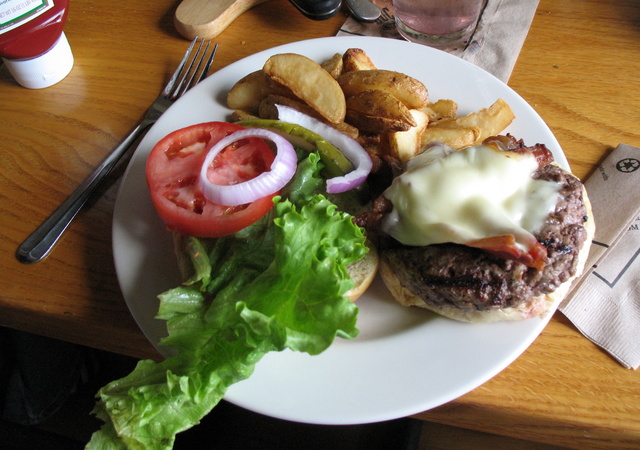 A new study shows that the low-calorie and healthy menu items showing up on convenience and fast food restaurant menus often sabotage a dieter's good intentions for weight control. However, most of the problem has to do with our perception and behavior, rather than with the food itself.
A new study shows that consumers seriously underestimate the amount of calories in foods when it comes from a restaurant that advertises its menu items as healthy. Consumers then compound this mistake by allowing themselves higher-calorie side dishes and desserts. In one study, the sides people ordered along with their "healthy" main dish contained over twice as many calories as the sides they ordered with regular menu items. At this rate, obesity rates are likely to rise just as fast restaurants add "healthy" options to their menus.
When dining out, don't let advertising claims cloud your judgment by assuming that the healthy entrees are lower in calories. As well, remember that portion size matters, even if the food is otherwise healthy or low fat. And don't cancel out those healthy entree choices by indulging in fattening side dishes or desserts.
Be a weight conscious consumer while dining out if you're dieting by carefully considering your choices.