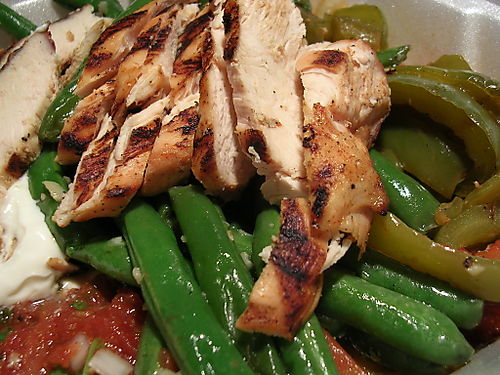 As with all diet plans, be careful to not to starve yourself or to eat too few calories. Losing weight by starving yourself does not work. Your body holds onto every calorie.
The 1500 calorie diet is the lowest calorie intake recommended for males, and 1200 calorie diet for women.
As well don't forget to exercise for outstanding weight loss effects!
As a general rule, drink only non-calorie drinks, coffee with little low-fat milk and sweetener and lot's of green tea during the 1500 calorie diet.
Also keep a weight loss journal.
Example 1500 Calorie Diet:
Breakfast:
Protein shake: 10 ounces of low fat milk with 1 of protein supplement powder.
Morning Snack:
1 large Apple, 1 low fat fruit yogurt mixed with 10 grams / 0.4 ounces of protein supplement powder
1500 Calorie Diet Lunch:
3.5 ounces of mixed lettuce salad with 4.4 ounces skinless chicken breast cooked with olive oil, 2 teaspoons 1-carb olive-oil vinegar dressing
Afternoon Snack:
1 low fat fruit yogurt mixed with 0.4 ounces of protein supplement powder
1 grapefruit
Dinner:
Chicken Fajitas: 7.1 ounces Chicken Breast, 5 medium fresh mushrooms, 1/2 small onion, 1 green pepper, cooked w. 1 Tablespoon olive oil
Of course before beginning any diet, talk to your doctor first.