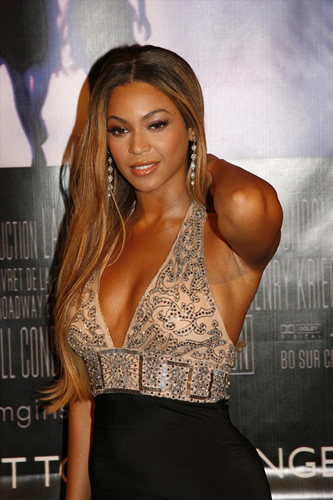 Beyonce at the premier of Dreamgirls.
Beyonce Knowles needed to lose 20 pounds in a short period of time when she was shooting the movie Dream Girls. She used what is now being called the 'Beyonce Diet'.
The correct name of the diet that Beyonce used is the 'Master Cleanser' diet which is a liquid diet that is said to clean cells, detoxify and stimulate the growth of new tissue. Other names for the 'Beyonce Diet' are the 'Master Cleanser Lemonade Fast,' the 'Lemonade Diet,' or the 'Lemonade Fast'.
The 'Beyonce Diet' version has been said to have included vegetables during the 2 weeks that she was trying to drop some pounds. However the original 'Master Cleanser' diet only includes a mixture of fresh lime or lemon juice, maple syrup, and cayenne pepper mixed into water.
This is to be taken 6 – 12 times a day as well as taking an herbal laxative tea 2 times a day and nothing else. This sounds to me like one would have to spend 2 weeks in bed due to weakness and close to the bathroom.
The Beyonce Diet is said to be safe for 10 days and longer dependant upon ones health. This may be safe for the individual but you may want to tell everyone else to stay away because I'm sure you will be hungry and not in a great mood. If you are pregnant or nursing, stay away from this diet.
Anyone who is considering such a drastic dietary change should seek the advice of a healthcare professional first.