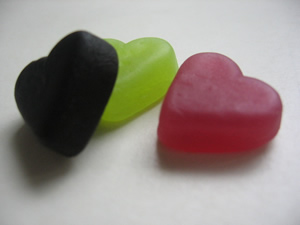 Although it is a not so pleasant thought, the symptoms of coronary heart disease usually manifest themselves in a physical way if they are not recognized through testing first.
Cardiac arrest can occur if there is previously diagnosed coronary heart disease and in people who have had previous heart attacks, but it may also show up as the first symptom of heart disease.
If one experiences these symptoms they should not just ignore them. The symptoms of coronary heart disease can occur during exercise or activity because the heart is demanding nutrients and oxygen and if coronary blood vessels are blocked, the heart won't get what it needs.
More common symptoms of coronary heart disease can include the following and not all people will experience all of these symptoms.
Chest pain on exertion which may go away with rest.
Shortness of breath when active.
Jaw pain, back pain, or arm pain on the left side, while active or resting.
Rapid or very strong heart beats.
Dizziness, light-headedness or fainting.
Weakness during activity or at rest.
Irregular heartbeat.
None of these symptoms should be taken lightly and one should consult their physician if they exhibit these symptoms, especially if they have been previously diagnosed with coronary heart disease.