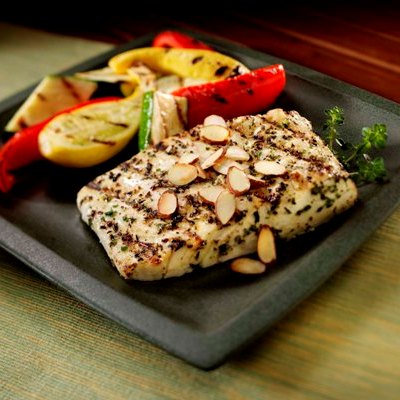 If you have recently been told that you have high cholesterol levels and that you need to change your eating habits, you may be looking for great recipes to do so.
As the internet has taken away many boundaries you will be able to find recipes to help lower your cholesterol and improve your heart health. Below is just one example.
Herb-Crusted Halibut with Toasted Almonds
Ingredients
PAM for Grilling Spray
1/4 cup fresh parsley
2 tablespoons fresh thyme leaves
1 tablespoon coarse ground black pepper
3 cloves garlic
1 teaspoon freshly grated lemon peel
3 tablespoons fresh lemon juice (juice of 1 lemon = about 3 tbsp)
1/4 cup sliced almonds, toasted
1-3/4 pounds halibut filets with skin (6 to 8 oz each)
Directions
1. Spray grate of outdoor grill and utensils with PAM for Grilling Spray. Preheat grill to medium heat.
2. Combine parsley, thyme, pepper, garlic, lemon peel and lemon juice in small food processor. Pulse until parsley is finely chopped. Spread seasoning onto the top of each fillet. Spray each with cooking spray for additional browning. Grill halibut, skin side down, 10 minutes or until fish flakes easily with fork. Turn fish over the last 2 minutes of grilling.
3. Transfer halibut to serving plates. Sprinkle with almonds; squeeze additional lemon over each fillet, if desired.