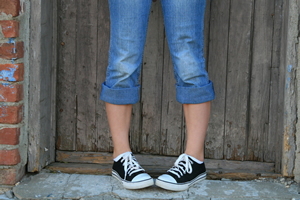 Teen weight loss is becoming a hot topic, and rightly so with teenage obesity problem on the rise.
There's no one right answer for teen weight loss, but there's a lot one can do to help.
1.) Have a talk.
Offer support if the person is concerned about teen weight loss.
2.) Squelch unrealistic images.
Remind the teen that there's no perfect body and that the correct weight for one person might not be the right weight for another.
3.) Stay away from fad diets.
Help the teen understand that teen weight loss is a commitment. Fad diets are unhealthy and will not foster life long healthy eating habits.
4.) Encourage exercise.
To promote teen weight loss, teens need about 60 minutes of physical activity a day. Encourage team sports or community programs.
5.) Encourage breakfast.
A nutritious breakfast will jump-start anyone's metabolism and is very important in teen weight loss.
6.) Encourage smart snacks.
Encourage the teen to replace even one bag of chips a day with a healthier snack like:
Fresh fruit or veggies
Low-fat yogurt or pudding
String cheese
7.) Keep an eye on portions.
For teen weight loss, encourage smaller portions and to stop eating when he or she is full.
8.) Pay attention to liquid calories.
Soda has a lot of calories. Encourage water instead which is better for the teen anyway.
9.) Occasional treats are good.
An occasional break from the teen weight loss plan is alright and will help the teen from becoming bored. There should just be moderation.
10.) Set a good example.
Implement healthier habits for the entire family. Singling out one person won't work for long and eating healthy is good for everyone.
Always be sure to check with your doctor before putting your child on a teen weight loss program.