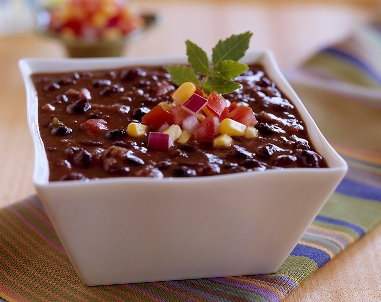 If there is one food that you should eat everyday as a supplement for your brain's health, absolutely nothing will beat black beans. The component in black beans which is responsible for boosting your memory and brain function is anthocyanin. This is part of the high level of antioxidants found in these dark-colored beans.
The health benefits of black beans do not stop there. They are also good for the heart, they help lower your cholesterol level and they have high fiber content which helps maintain a healthy blood sugar level. Combining black beans with other grains like barley or wild rice provides an excellent protein source.
Blacks beans are also free from saturated fat, low in calories, and are an excellent source of iron, folate, zinc, magnesium and thiamine. Enjoy black beans on a bowl of chili, Mexican burritos, enchiladas or serve them cooked and cooled with your favorite salads.