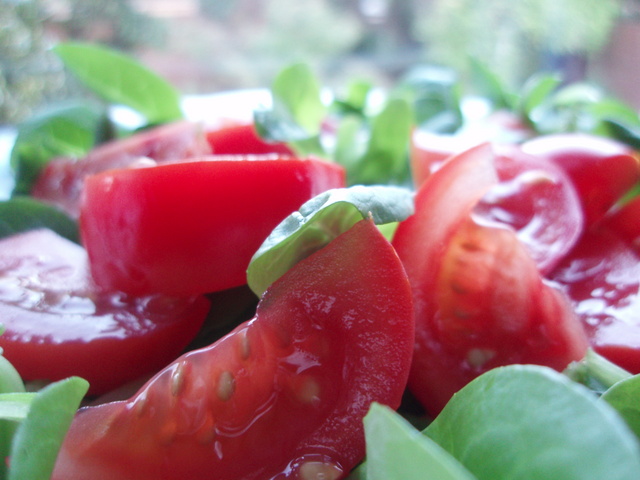 There is information that dietary fiber absorbs some of the fat that would normally be absorbed by the body. If this is true, is it better for one to eat a salad before or after a main meal? Does eating a salad after a meal push the material through the digestive system faster?
If you are watching your weight, fiber is definitely your friend. But it's not because it acts as a fat-blocker. Fiber can prevent a small amount of fat from being absorbed in the intestines, but the effect is not enough to make a substantial difference in terms of calories.
The real benefit of fiber for weight control is it creates a feeling of fullness, which can help you eat less. You'll get this benefit from eating your salad and drinking some water before your main meal.
As far as fiber "pushing the material through your digestive system faster," that's not quite how it works. Fiber actually slows the time it takes food to move through the stomach and small intestines, where digestion and absorption take place. Then, in the large intestines, it helps promote the elimination of waste by keeping things moving through the bowel. In terms of its effect on digestive function, it wouldn't matter whether you ate your salad before or after other foods at the same meal.
Ask your doctor how much fiber is right for you.