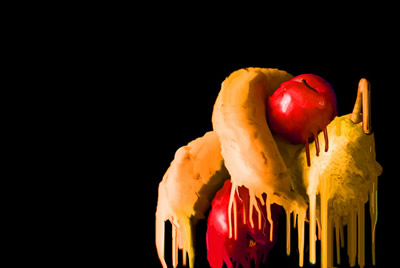 Eating only fruit for a short period of time (this is not recommended for more than a few days) will allow your body time to rid itself of toxins, purify and lose approximately 5 pounds.
However the diet is rigid and must be followed without eating any foods that are not on the diet. If one does stray off the recommended foods, it will not produce the same results.
What You'll Need:
* Fruit: bananas, apples, pears, oranges, kiwis, mangos
* Nuts: pistachios, peanuts, walnuts, cashews
* Water
Step 1:
Buy an assortment of fruits nuts. Buy enough fruit to eat for several days so you don't need to do emergency food trips to the store. Syke yourself up to eat ONLY fruit for a period of 14 days.
Step 2:
In the morning choose a piece of fruit and eat as many pieces of that fruit you would like to eat to make yourself feel full. You'd be surprised, but you can get eating fruit.
Step 3:
It is best to wait 90 minutes before eating a different kind of fruit. When you decide to eat the other fruit, you may eat as many pieces of it as you like to make yourself full and satisfied.
Step 4:
Drink water throughout the day (as often as you can) and in the evening you may also eat some nuts. Do not go overboard with the nuts or you will not achieve the desired cleansing affect and weight loss.
Of course this diet is extreme and before beginning any diet make sure to check with your doctor.